You can always sign out by selecting "Sign out" option from flyout menu.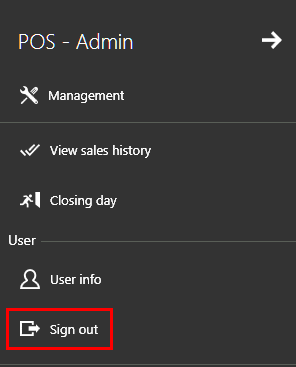 Auto log out vs. single user
You can set Aronium to automatically log out user after each sale.
This is useful if you have more then one user and frequent sales, for example, in restaurants and bars.
To change the way users are logged out after each sale, go to Settings > Order & Payment and uncheck "Single user" option. This way, logged in user will be logged out after each sale or order confirmation.