Buying a license allows you to continue using additional Aronium's features after free trial has expired. License and store management is available at my.aronium.com
Accessing store details
Sign in to my.aronium.com with your email and password. Once logged in, you will see the list of stores. Click "Details" on the store you wish to buy license for.
Store details
Once in the store details page, you will see store name and address, along with the list of products associated with it.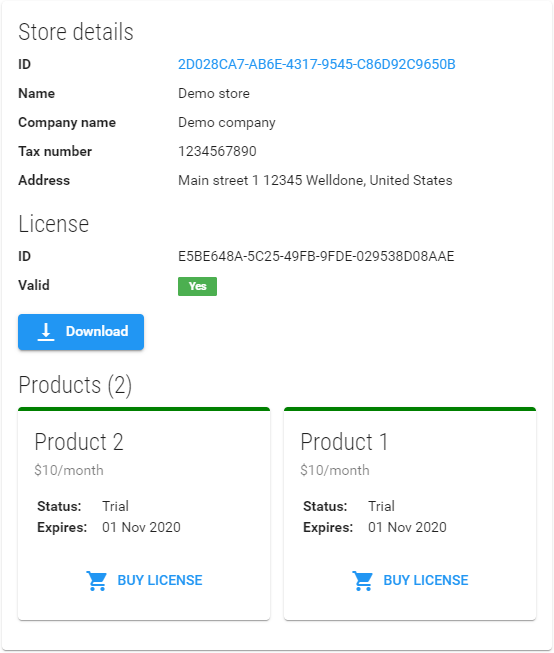 Subscription for each product is created separately
No matter how many products you have, you will always buy subscription for each product separately. This gives you the flexibility to add or remove separate products anytime, without affecting the ones you already purchased.
Buying a subscription
On the product you wish to buy subscription for (e.g. "Networking version") click "BUY LICENSE" button.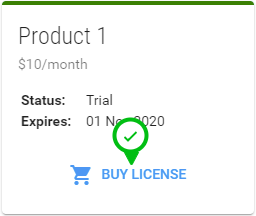 You will be taken to subscription page where you can choose preferred payment type and complete license purchase.
Next steps
Use wire transfer to buy license