Once you have installed Saudi Arabia E-invoice plugin from www.aronium.com/en/features/e-invoice-ksa, you can configure some QR code options in Settings > Print options > E-invoice.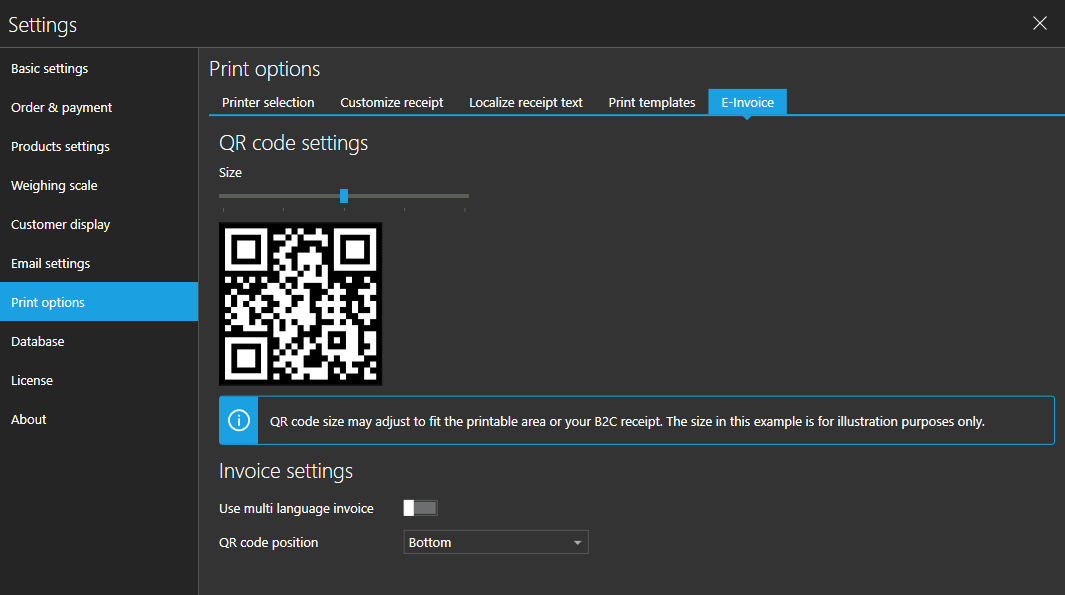 QR code settings
You can choose the size of the QR code that prints in receipts and invoices. The selected size will be applied to both receipts and invoices.
Invoice settings
These settings are related to A4 invoice. You can choose if you wish to use multi-language invoice (for example, English + Arabic) or to choose a position for a QR code in a standard (single language) invoice.
Use multi language invoice
If enabled, a custom invoice template will be used, printing invoice in Arabic + English (or any other application language you are using).
The first language and the orientation (left-to-right or right-to-left) is chosen based on the application language. This means that, if you are using Aronium in Arabic, invoice will print right-to-left with Arabic as the first language. Otherwise, if you are using Aronium in English, invoice will print left-to-right with English as the first language.
Multi language invoice will look similar to the one below.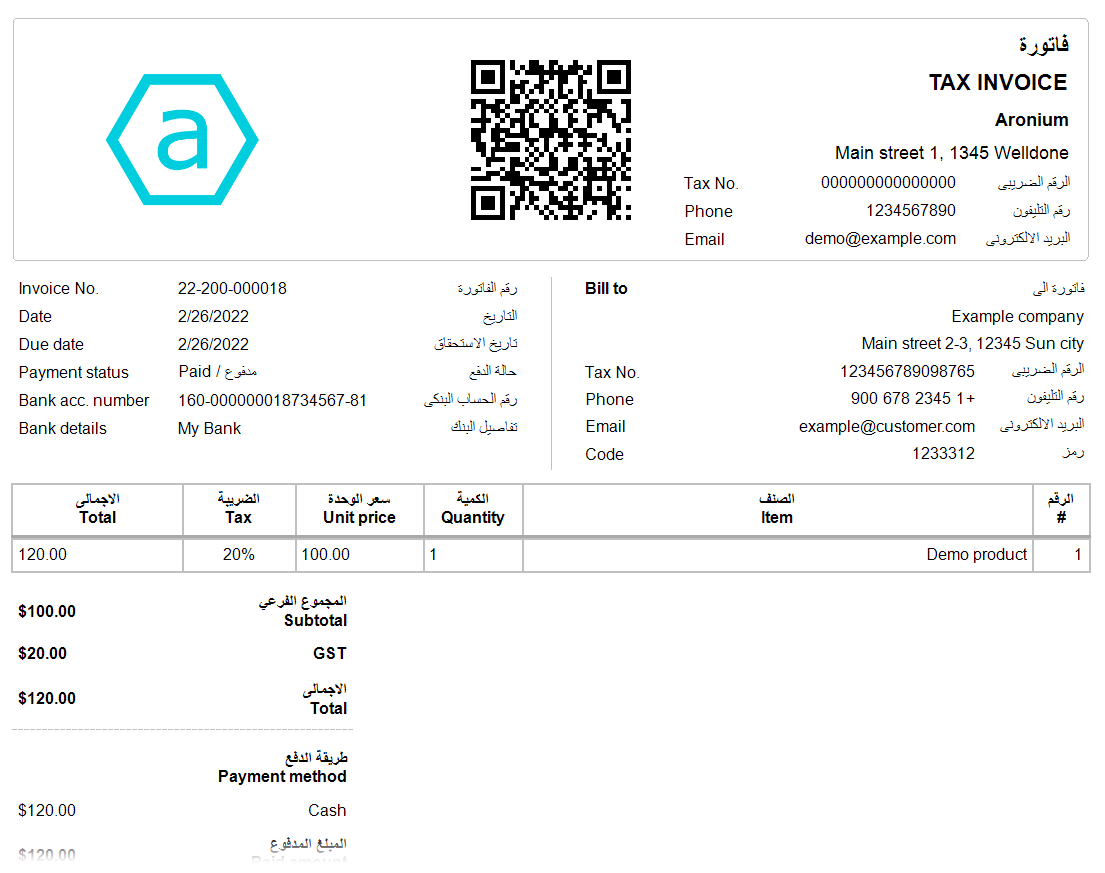 QR code position
If you are not using multi-language invoice, you can chose to print QR code at the bottom or at the top of the standard invoice.