Aronium Notes plugin gives you the ability to add notes to the sale document directly on sales screen, once sale is complete.
Notes plugin can be downloaded from https://www.aronium.com/en/features/notes.
Once installed, a button appears in receipt dialog screen, available after each sale.
Enable print dialog screen
To make sure notes are available, you need to have print dialog turned on. If receipt dialog is not showing after sale is closed, turn it back on in Settings > Order & payment, as in the screenshot below.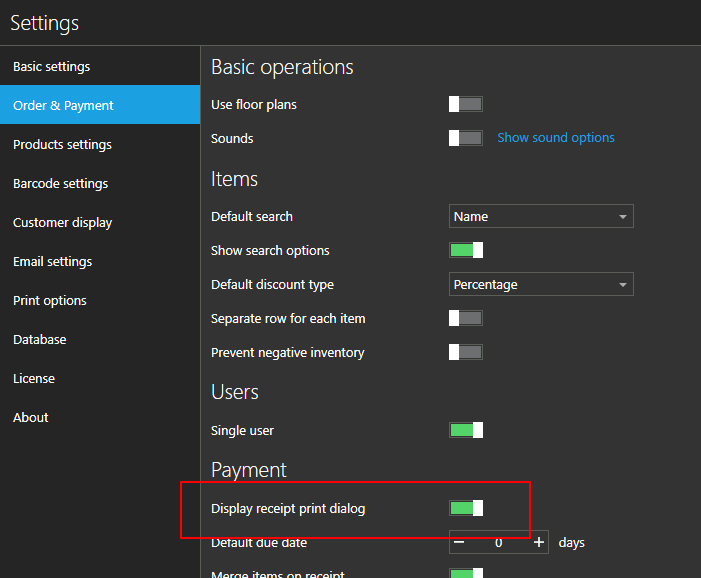 Adding notes
Once installed, a button appears in print dialog screen which you can use to open notes dialog.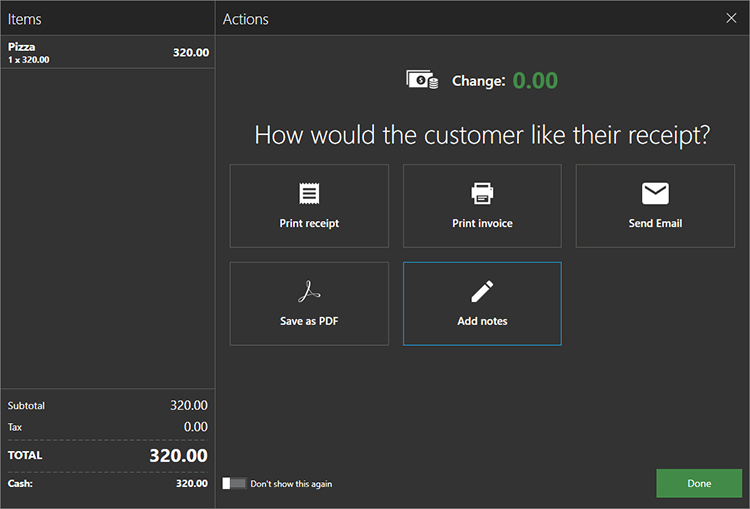 Selecting "Add notes" button opens a screen you can use to enter both public and internal (private) notes.
Public notes are printed in receipt and invoice, while internal notes can be seen in Aronium by you and your personnel only.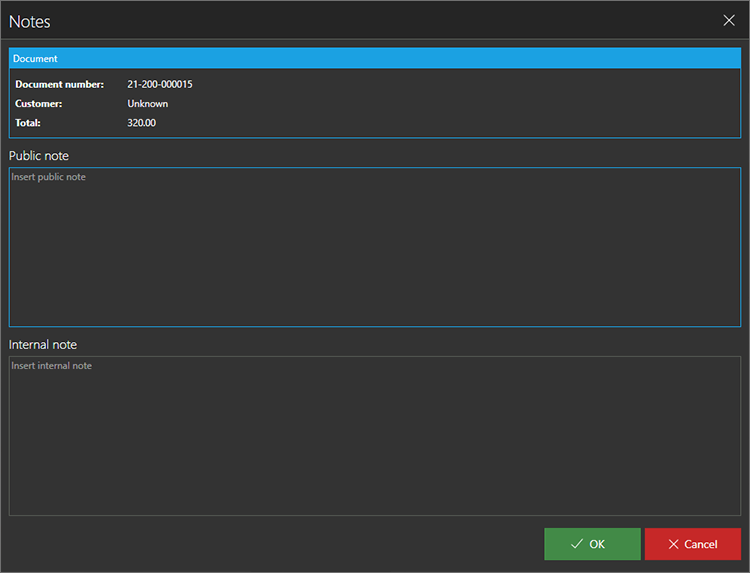 Once you add your notes, click "OK" button to save it and return back to print dialog screen.