If your receipt ends print before all products are printed, you may need to adjust your printer properties.
For example, if your sale has 50 products and only 30 are printed in receipt, follow instructions below to double check if paper size is set to use the biggest one available.
What is the problem?
Many printers have default limit set on paper size. If this limit is set to some size that is less then required to print large receipt, receipt will be cut and not all items will be printed.
How do I solve this problem?
You will need to adjust properties on your printer driver, and, for many printers, it may need to be adjusted in two places:
Printer properties
Printing preferences
1. Adjusting printer properties
Go to Control Panel > Devices and Printers and locate your printer. Right click on it and select "Printer properties" from the menu, as in the screenshot below.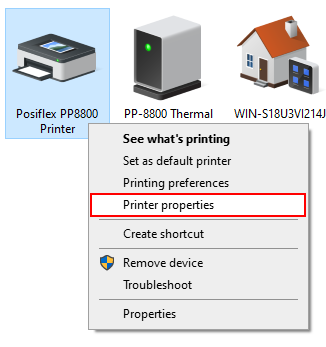 On dialog screen that will open select "Device Settings" tab, locate "Receipt" option and adjust the size to the biggest one available, as in the screenshot below.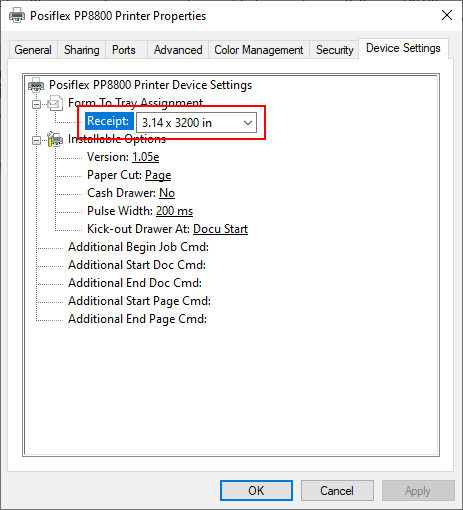 Once you have selected desired paper size, click "Apply" and "OK" to close the properties window.
2. Adjusting printing preferences
Back to control panel, right click on your printer again and select "Printing preferences".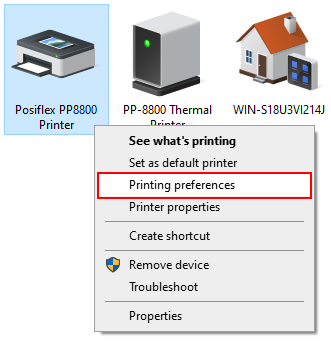 On printing preferences screen, click "Advanced" button in the bottom-right corner.
New window will open with advanced printing preferences and an option to select paper size.
Similar to previous step, select the biggest option available and click "OK" to confirm selection.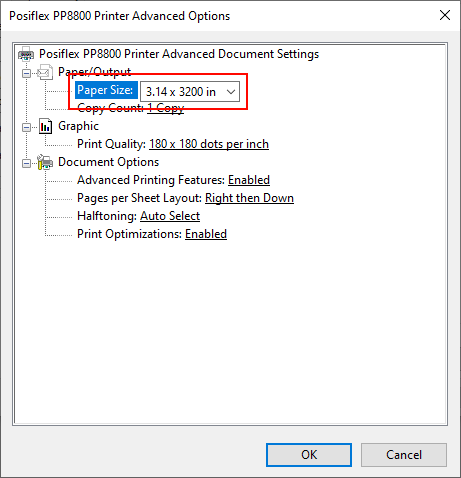 Once you have made the changes to printing preferences, click "Apply" and then "OK" to save the changes and close the window.
Try printing large receipt after this, all items should be printed as expected.