Once you have configured named order plugin, you will be able to enter order name in the screen that will appear on request or automatically, depending on your settings.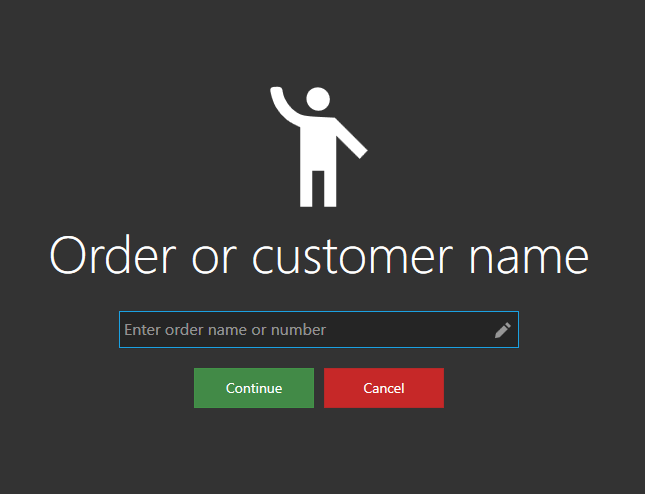 Set or change order name
If configured to display automatically, above screen will appear every time new order is created. Alternatively, you can always change current order name by manually pressing "Order name" button, as in the screenshot below.