Named order plugin gives you the ability to assign a name to each order. This is particularly useful if you track your in-store customers by name.
You can download "Named order" plugin from www.aronium.com/en/features/named-order.
Named order options
Once plugin is installed, you can find "Named order" options under Settings > Order & payment. You can read more about accessing this settings section here.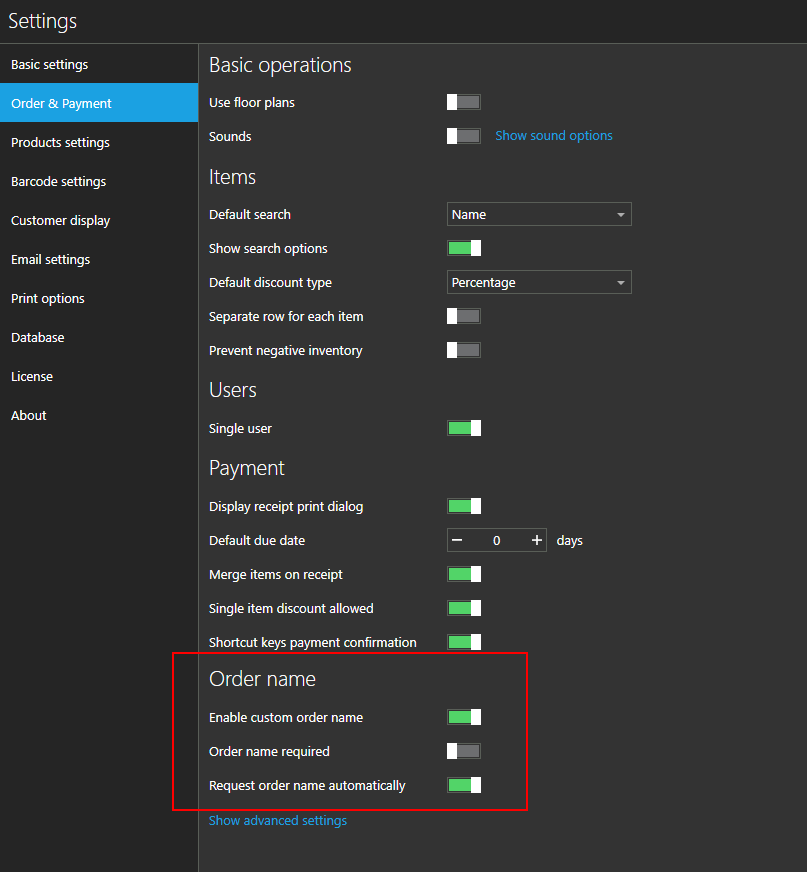 The following settings are available:
Enable custom order name
Enables the plugin and displays name screen when new order is created
Order name required
If turned on, order name is required. otherwise, you can leave it blank and default order number will be assigned instead
Request order name automatically
If turned on, screen to enter order name will appear automatically on every new order, otherwise, you will have an option to manually change order name