My logo plugin gives you the ability to display your logo on a login screen.
This plugin comes as a separate installation and can be downloaded from www.aronium.com/en/features/logo
License
My logo plugin requires a subscription. You can find more info on how to activate a trial
here.
Once you have My logo plugin installed, you are ready to upload your logo and start using it in seconds.
Selecting a logo
Selecting your logo is done in a few simple steps.
Go to the Management section and select "My company" tab
Select "My logo" tab
Click on the "Add logo" button and select your logo from your computer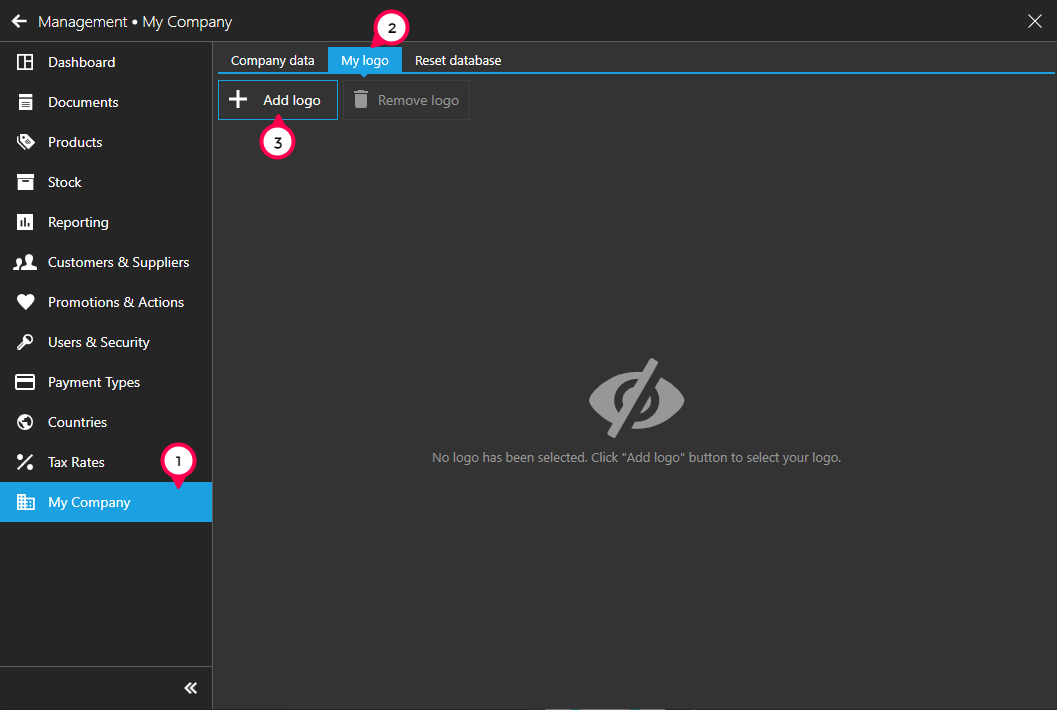 Congratulations, you have added your logo to the login screen!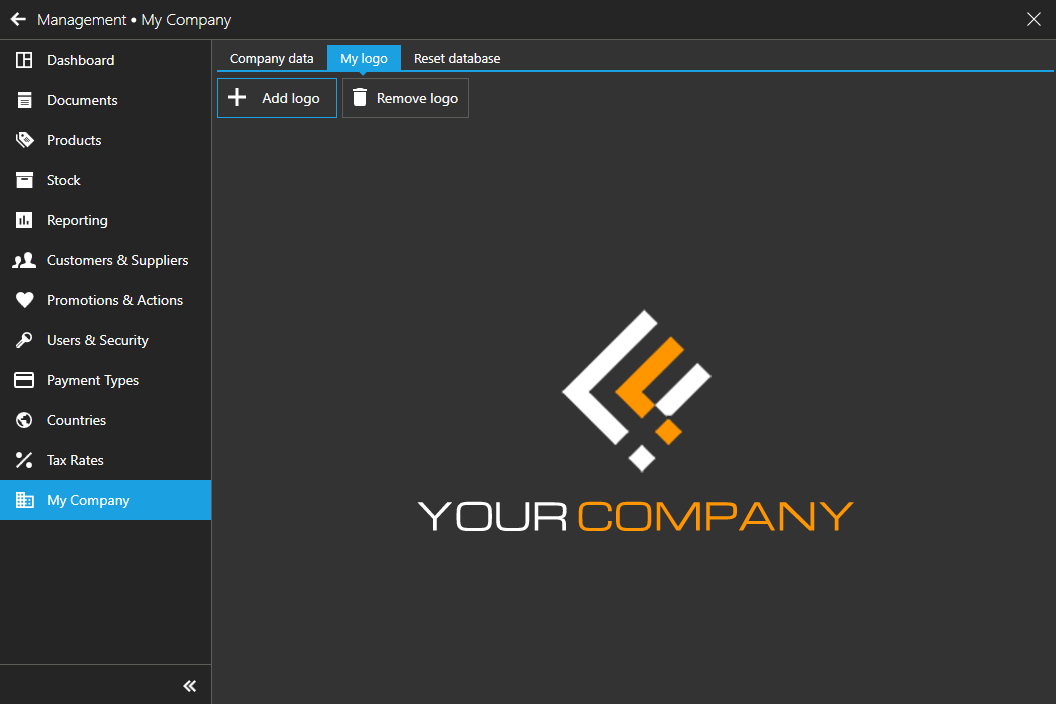 And the result is...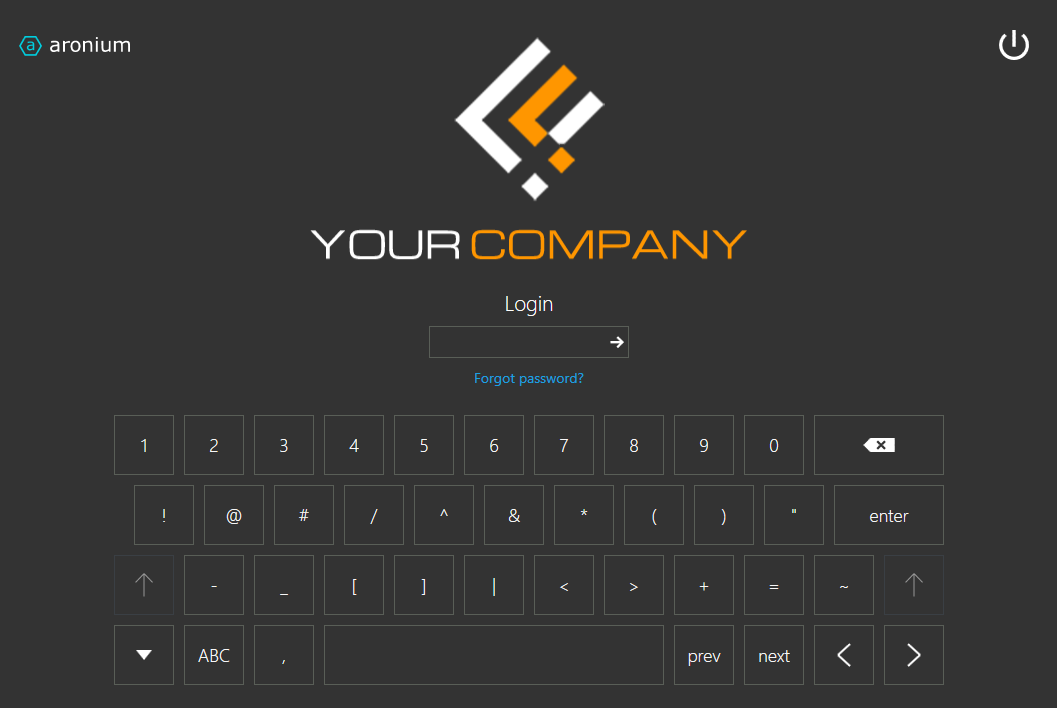 Removing a logo
You can remove the logo simply by selecting "Remove logo" option on "My logo" screen.