Once you have premium module or version installed, you need to activate it and start trial period.
This can be done online at my.aronium.com or directly in application, if PC running Aronium is connected to the internet.
Activating a trial online
Sign in to my.aronium.com or create account if you do not have one. Make sure you have at least one store created under your account, as license and subscriptions must be associated with a store.
Module installation
Adding a module in My Aronium will not install anytihng on your PC. You will have to install module on your PC separately.
1. Open store details
Once you log in and create your first store, click "Details" to open store details.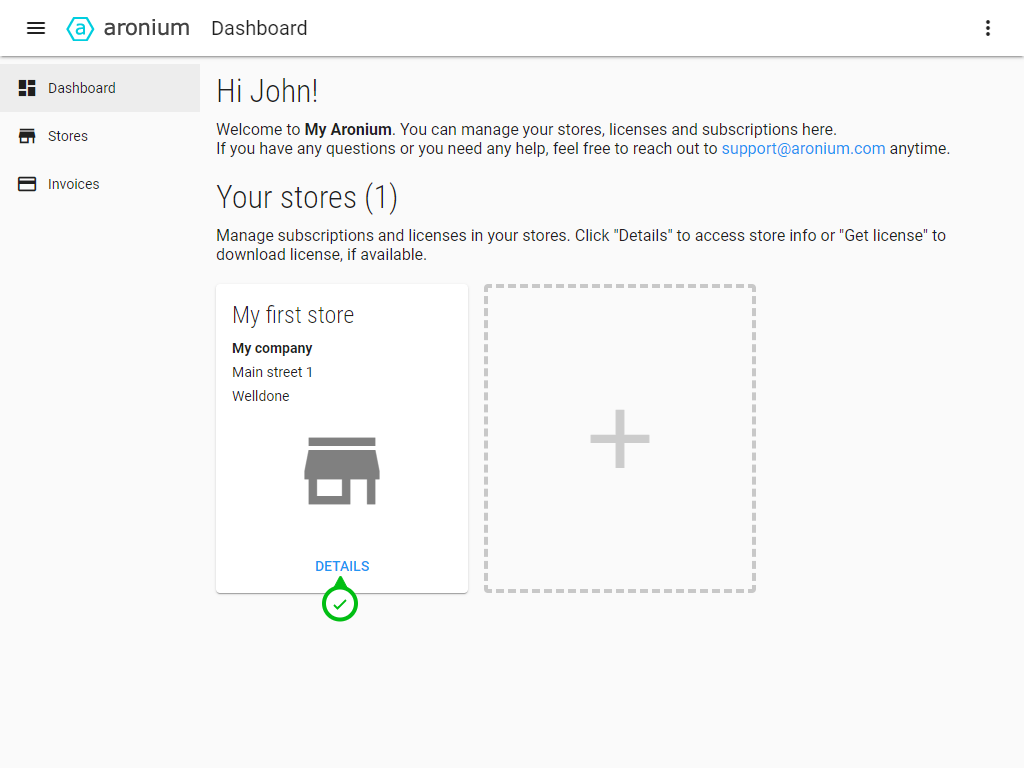 2. Open modules
Click + button to open available module list and add subscription to selected store.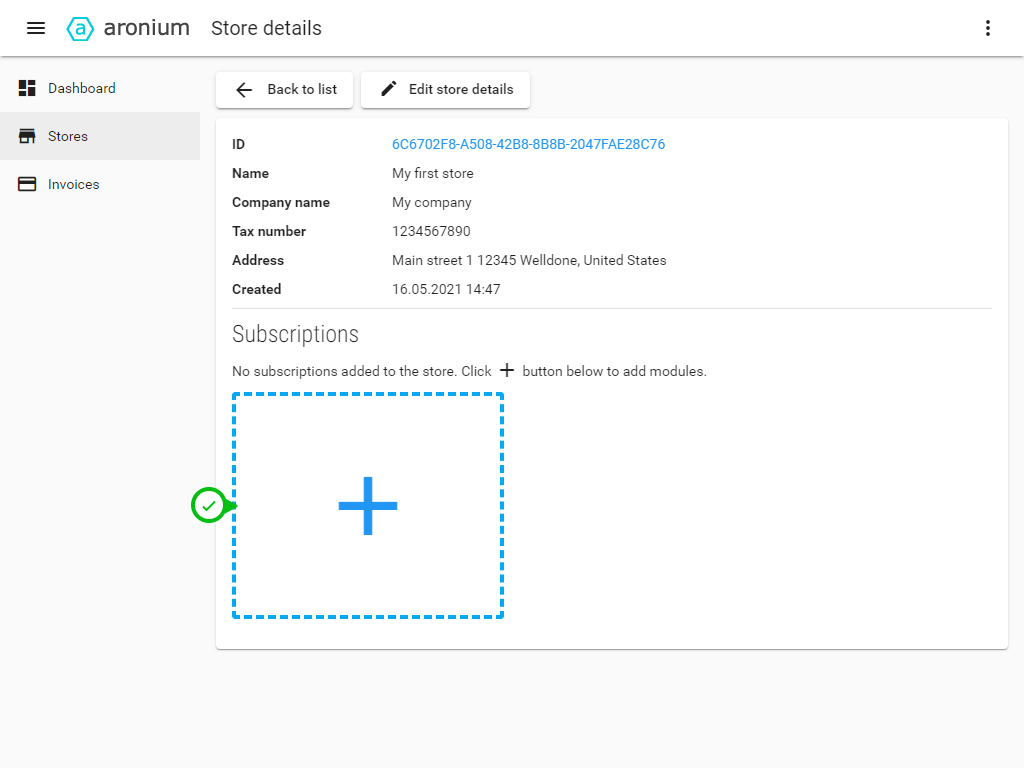 3. Add module
On this screen, you will be presented with the list of available modules you can add to your store.
Click "ADD" button to add a module and start trial. A dialog with module info will open, click "Start trial now" to add it to the store.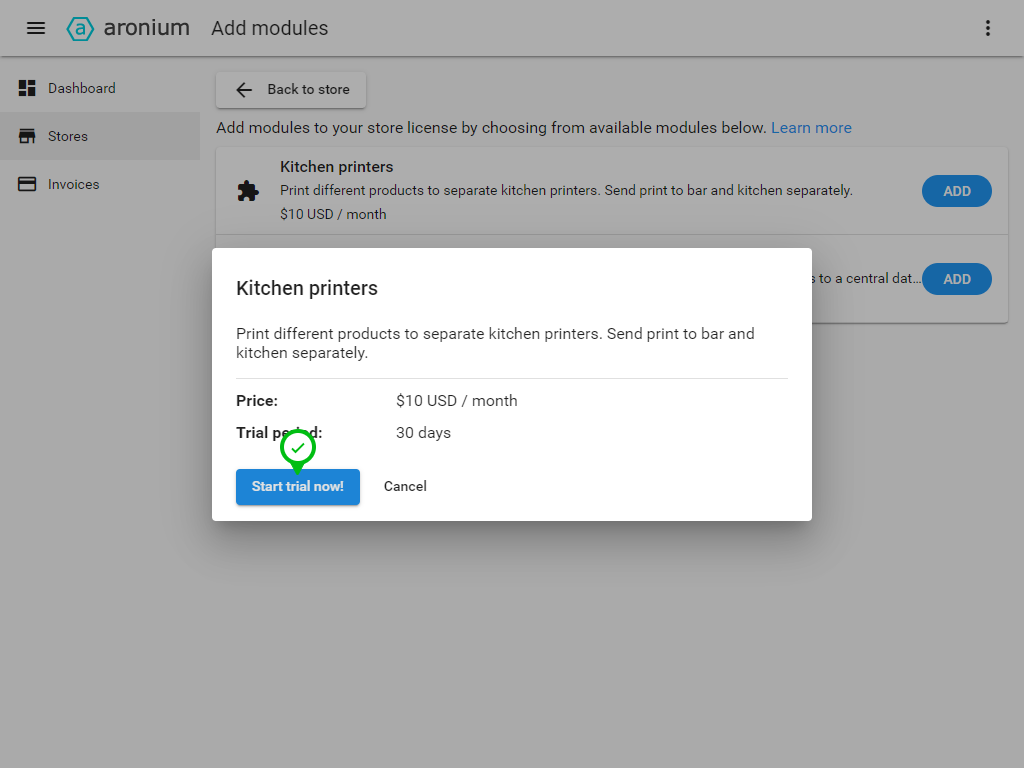 Once module is added to the store and trial is started, you will clearly see the list of modules added to your store license.

Activating a trial from application
If a PC running Aronium is connected to the internet, you can activate your modules and start trial directly from the application.
Once you install module you wish to start trial for, next time you run Aronium, you will be asked to go thru activation steps.
1. Sign in to your account
The first step is to sign in to your account. If you do not have one, you can create one here.
Insert your email and password and click "Sign in" button, as in the screenshot below.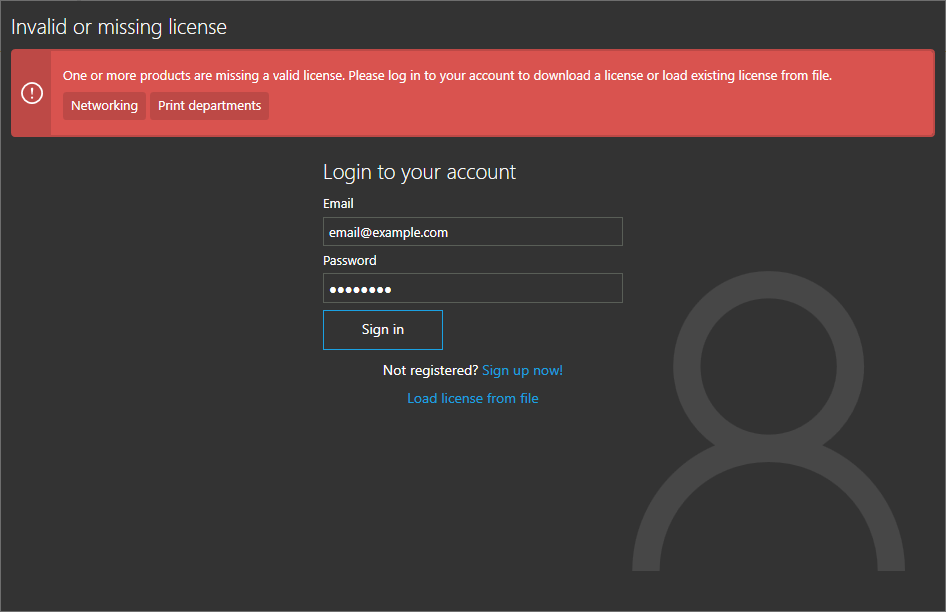 2. Select a store
A "store" in My Aronium is virtual representation of your physical store, Each store requires a separate license, so, it is is required to have at least one store created in order to activate a trial.
If you have multiple stores under your account, you can select one in the list, and click "Continue" to move to the next step. Otherwise, if you have only one store, this step will be skipped and you will be taken to next step directly.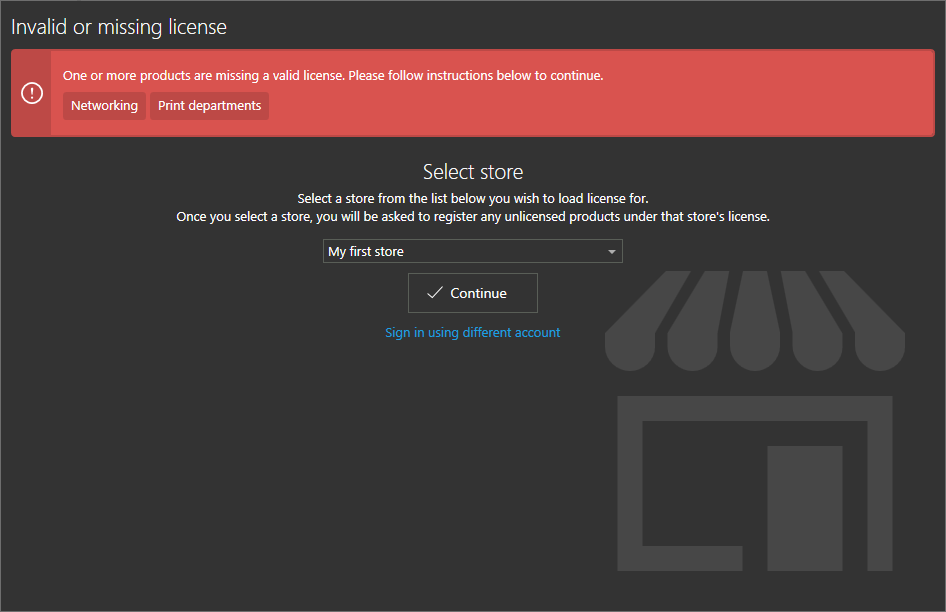 3. Start trial
In last step you will see a confirmation button with selected details.
Click "Start trial now" to activate a trial for all unlicensed products and start using Aronium.