If you wish to reset the database, open management and select company section.
WARNING!
Use this option with extreme caution.
Running this operation will delete all transactions, customers and products,
Select "Reset database" tab.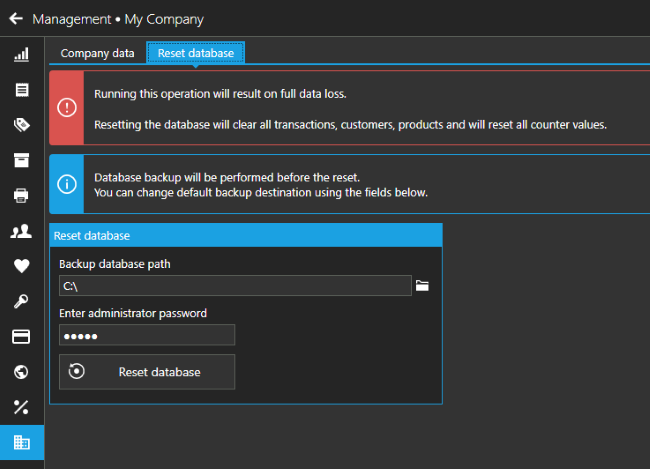 Important notice
Running this operation will result in full data loss.
Resetting the database will clear all transactions, customers, products and will reset all counter values.
Automatic database backup
Aronium will backup your database before it is cleared.
Running database reset
To reset the database, select backup destination path (or leave the default one), enter admin password and click "Reset database" button.
Resetting the database will clear the following:
Products

Customers

Documents (sales, purchase, ...)

Counters (e.g. receipt numbers)
Once your database is cleared, Aronium will restart, and you can start over with a clean database.