To enter your company details, open management and select company section on the left menu.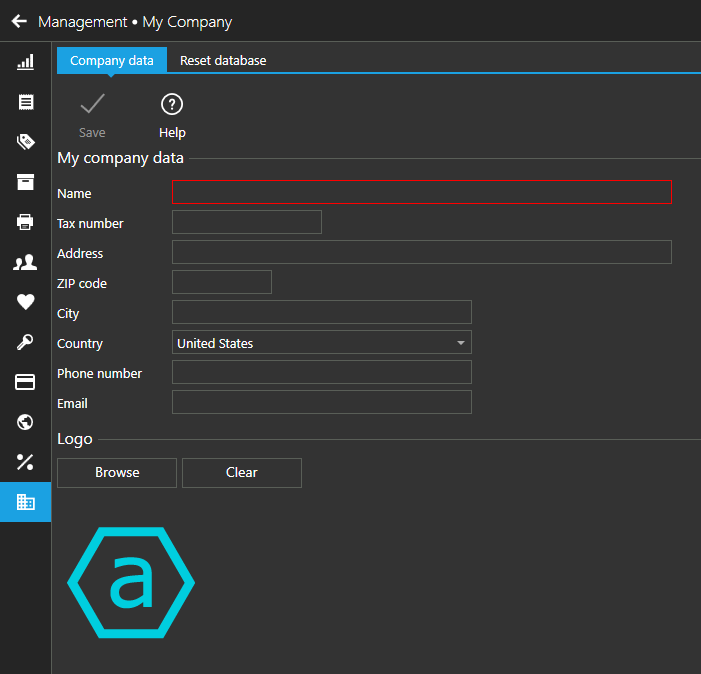 Enter your company details and click "Save" button.
Company data on receipts
Details you enter in company details section will be printed in receipt header.
Company logo
To select your company logo, click "Browse" button and select your logo. It can be any image file. 
You logo will be printed on invoice as displayed in example below.