You can use this section to translate or modify any labels (text) that is printed in receipt by simply entering values for each label printed.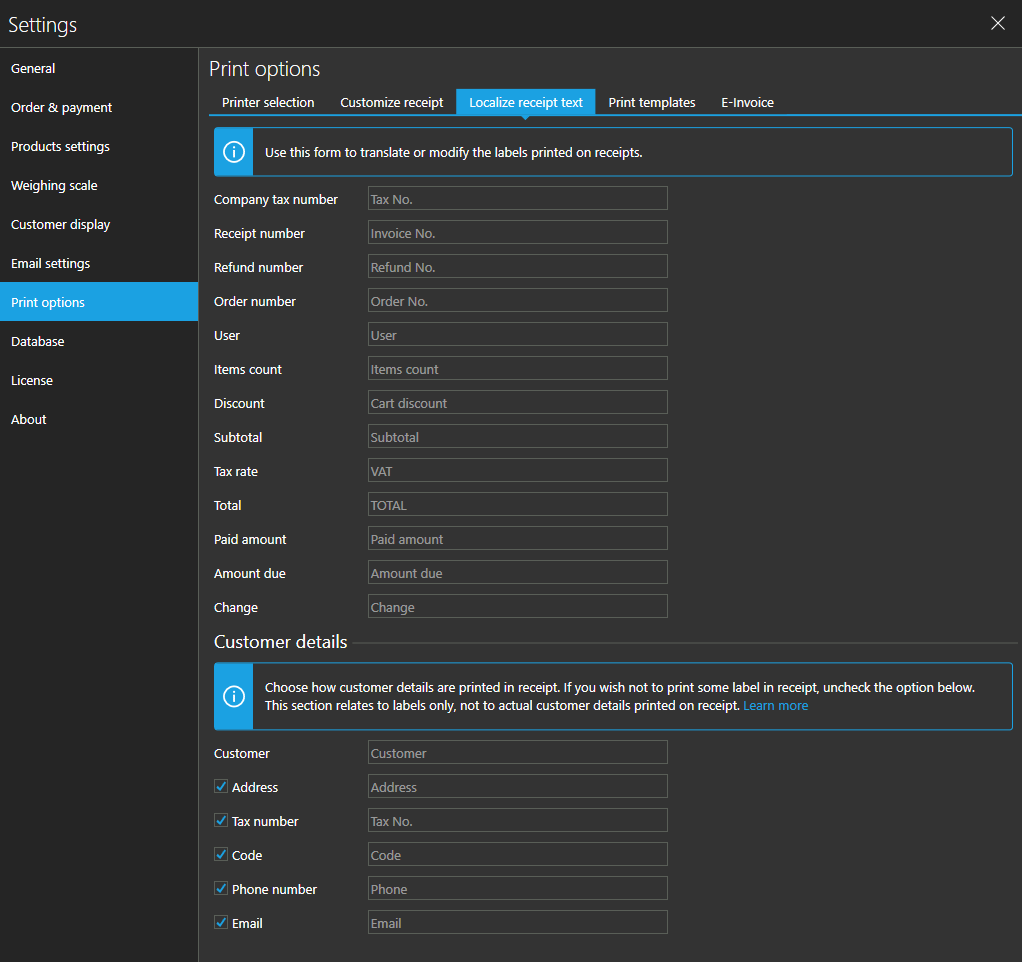 Customer details
In this section, you can choose if and how customer details are printed. For example, if you wish not print print "Address" label in front of customer address, simply turn off this option. Customer address will be printed without "Address" label in front.
Turning on/off customer details in receipt
Don't mix actual print of customer details with these labels.
If you wish to completely turn off some of the customer details in receipt, you can do it in "Customize receipt" section.
You can choose if you wish to print the following labels in front of customer data:
Address
Tax number
Code
Phone number
Email
Below is the example of a receipt with and without labels turned on.
You can see that on the left side, where labels are turned on, "Address", "Phone" and "Email" labels are printed before customer data.