To search and view documents, open management section and select documents menu.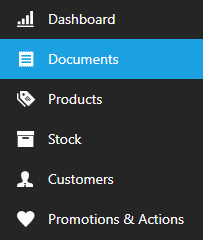 Documents screen will open, allowing you to search and edit documents.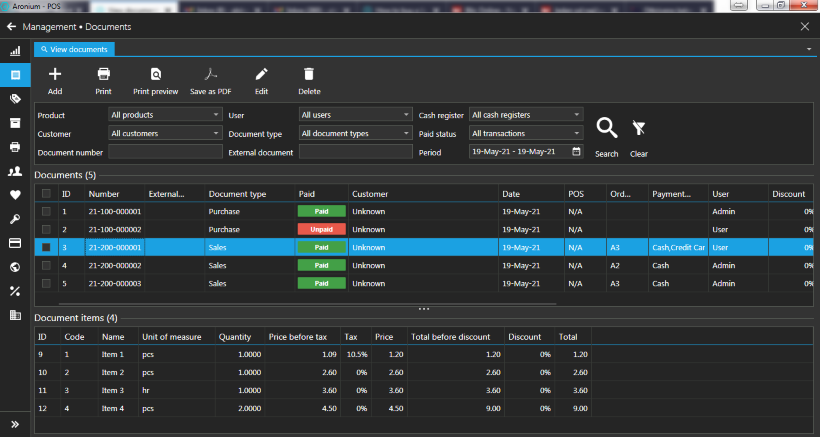 Searching documents
On the top of the screen you can find all relevant fields to search documents by:
Customer
Filters all documents created for selected customer
Product
Filters all documents where specified product exists
Document type
Filter document types (e.g. view sales or view inventory counts only)
User
Filter documents created by specified user
Cash register
Search by cash register
Paid status
Filter paid or unpaid documents only
Document number
Search by document number
External document
Search by external document number (e.g. supplier's invoice number)
Period
Search document within specified date range

TIP: To reset search parameters, click "Clear all filters" button
Edit document
To edit a document, select it in document list and do one of the the following:
Click the "Edit" button
Double click selected document in a list
Right click and select "Edit" from context menu
Document will open in a new tab.