To print product price tags, open Management section and select "Products" from the menu on the left. Click on "Price tags" button located at the top of the screen.

Price tags screen will appear with the settings, filters and preview.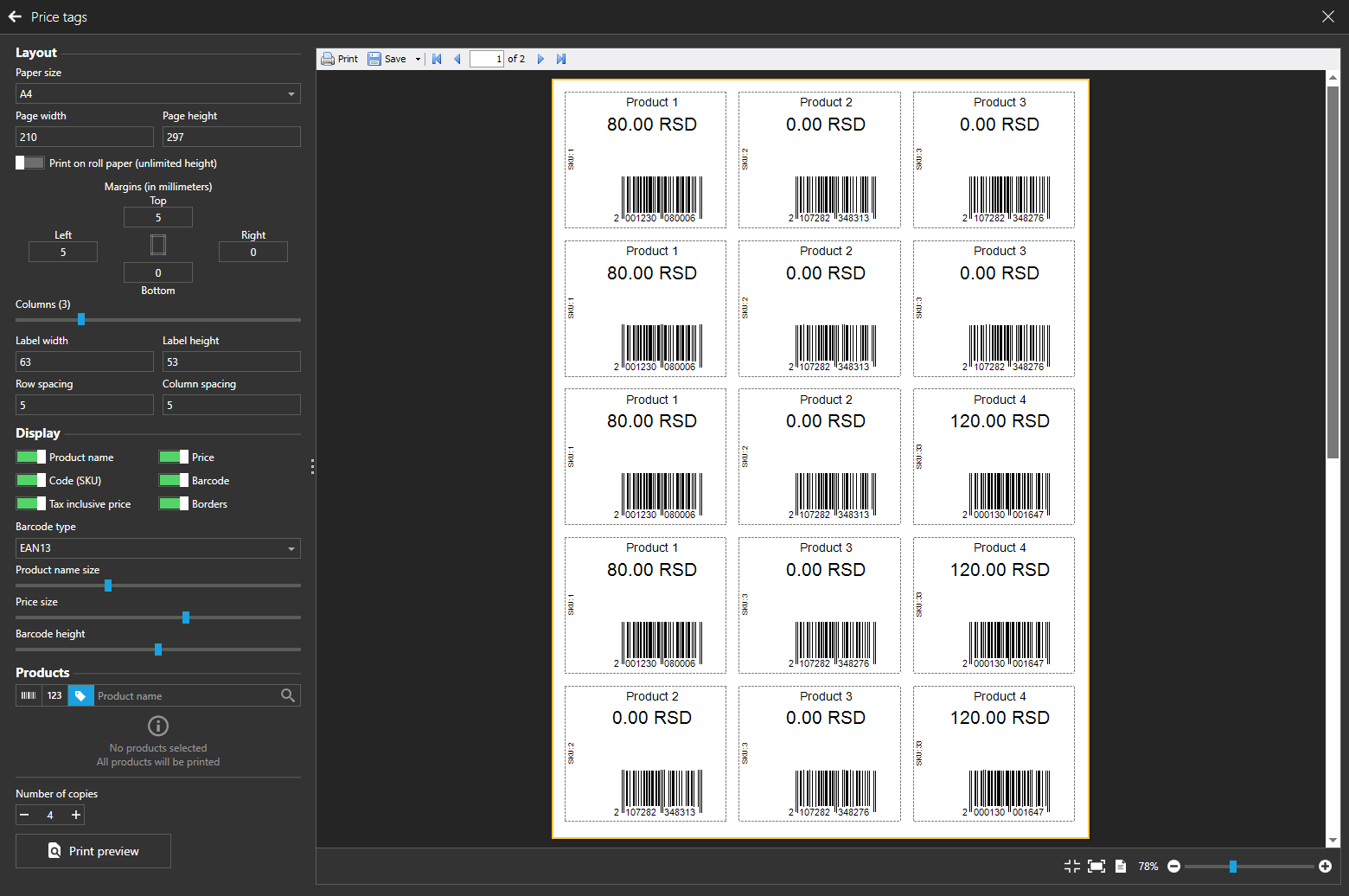 Below options are available for customizing label and paper layout. You will be able to adjust paper and label sizes, choose what details you wish to print and adjust print size for each element.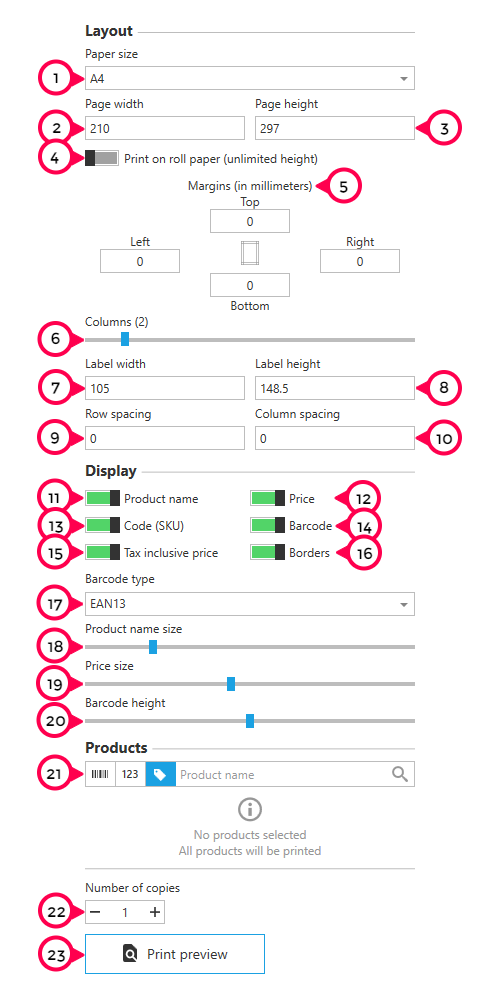 Paper size
Allows you to select predefined paper size like A4, A5, Letter etc.
Page width
Selected page width. Will be set by selected paper size, but you can change this anytime to match your actual page and paper size.
Page height
Same as page width above. Disabled if roll paper is selected.
Print on roll paper (unlimited height)
If selected, you will be able to print labels on roll paper. This is useful for barcode printers and unlimited paper height (paper rolls).
Margins
Allows you to set page margins. Values are in millimeters.
Columns
Sets number of columns. This option is not available for printing on roll paper.
Label width
Sets label width in millimeters
Label height
Sets label height in millimeters
Row spacing
Adds empty space between each row
Column spacing
Adds empty space between each column in one row
Product name
If selected, product name will be printed
Price
If selected, price will be printed
Code (SKU)
If selected, product code (SKU) will be printed
Barcode
If selected, barcode will be printed
Tax inclusive price
If enabled, price will be printed with tax included
Borders
If selected, borders will be printed around each label
Barcode type
Allows you to select barcode type you wish to use
Product name size
Sets product name font size, if product name is selected for print
Price size
Sets product price size, if price is selected for print
Barcode height
Sets barcode height, if barcode is selected for print
Products
Allows you to search and filter products that will be used for price tags. If none is selected, all products will be printed.

Number of copies
Set number of product copies you wish to print.
For example, if you select 2 products for print and you set 5 copies, 10 labels will be printed in total, each product on 5 labels.
Print preview
Reloads print preview. You can use "F5" on your keyboard to refresh a layout after changing any of above properties.