Enable floor plans
To enable floor plans, go to "Settings / Order and payment" and turn "Use floor plans" option on.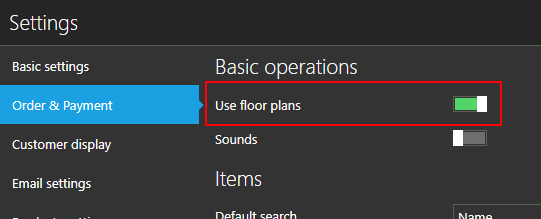 Save settings and press "F9" button from main sales screen. Floor plans will open.
Design floor plans
Click menu button on top-left, and click "Floor plan / Table settings" button.

Floor plan design mode will be enabled, where you can add, arrange and resize tables and add or modify floor plans.
Design mode
While in design mode, floor plans will be colored orange, so you can clearly see that you are in design mode.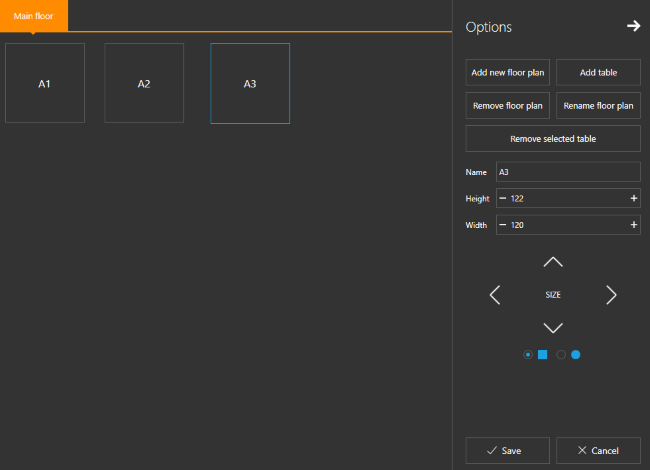 Once you have finished designing your floor plans and arranging tables, click "Save" button to save your changes.
Opening floor plans from sales screen
If floor plans are enabled, they will be automatically displayed once sale is closed or saved (using F9 button) if you are using a single-user mode.
If you are running Aronium in multi-user mode, floor plans will automatically open once user logs in.
Pressing order number button will open floor plans, too.