Buying a license allows you to continue using additional Aronium's features after free trial has expired. License and store management is available at my.aronium.com
You will need a valid PayPal account
Before you start, keep in mind that all subscriptions and payments are managed by PayPal, so you need a valid PayPal account to buy license.
If you do not have PayPal account already, you can open one at paypal.com
Accessing store details
Sign in to my.aronium.com with your email and password. Once logged in, you will see the list of stores. Click "Details" on the store you wish to buy license for.
Store details
Once in the store details page, you will see store name and address, along with the list of products associated with it.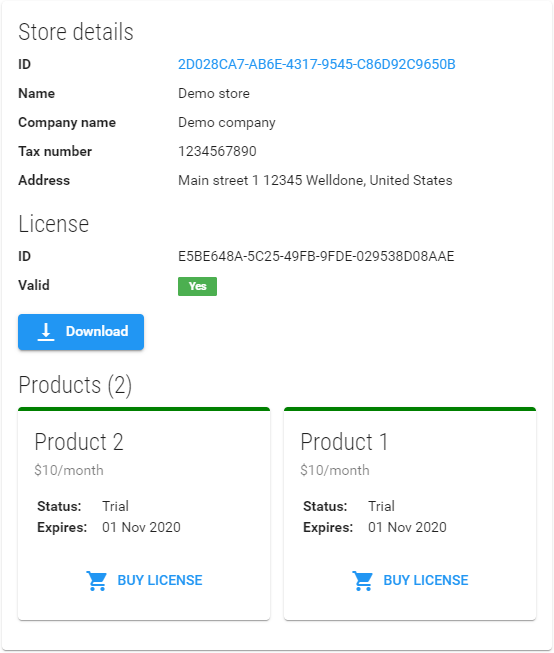 Subscription for each product is created separately
No matter how many products you have, you will always buy subscription for each product separately. This gives you the flexibility to add or remove separate products anytime, without affecting the ones you already purchased.
Buying a subscription
On the product you wish to buy subscription for (e.g. "Networking version") click "BUY LICENSE" button.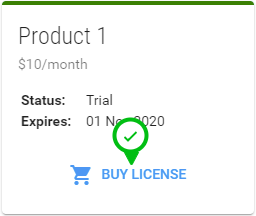 You will be taken to subscription page where you can see all product and pricing details, read and accept terms of service and create subscription.
From there, buying a subscription is done in 3 simple steps:
Step #1: Review product details
The first step is to review product details. You can see the product you are about to buy license for, available trial and price per month or year.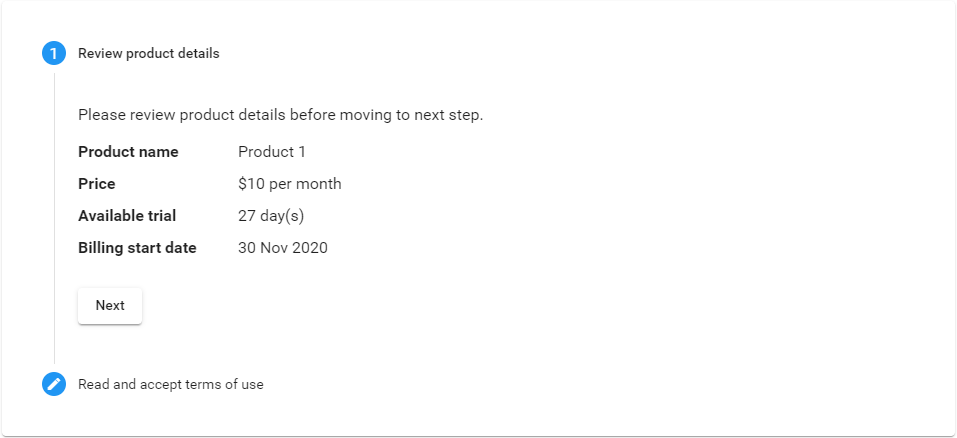 Once you have read the details, click "Next" to move to the next step.
Step #2: Accept license agreement
Read our Terms of use carefully. Confirm you have read terms by selecting "I Accept" checkbox and click "Buy using PayPal" button.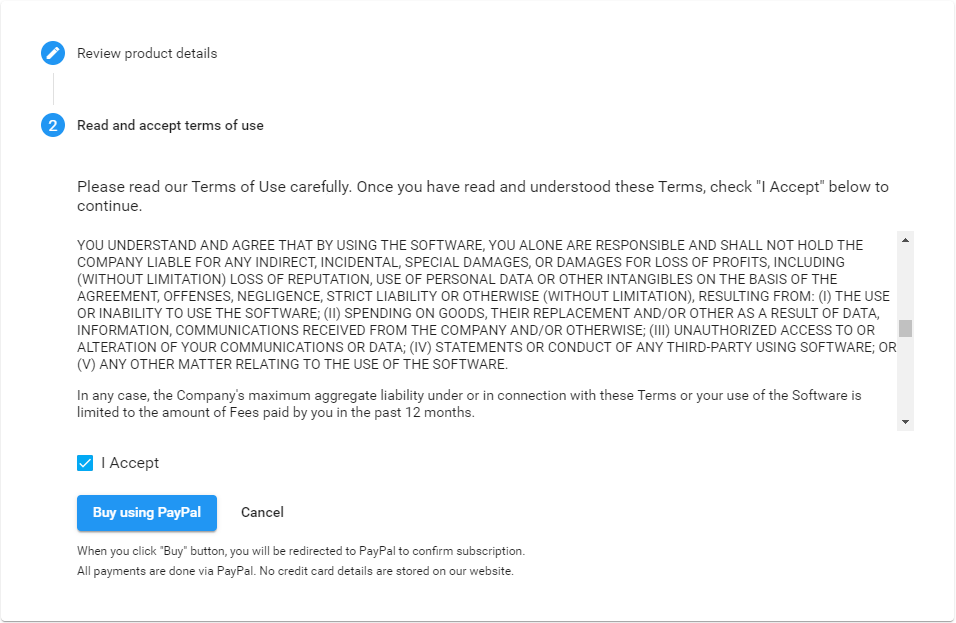 Step #3: Complete subscription and payment on PayPal
When you click "Buy using PayPal" button, you will be redirected to PayPal website to complete subscription process.
Once there, login using your PayPal account and follow on-screen instructions to complete the payment and create subscription.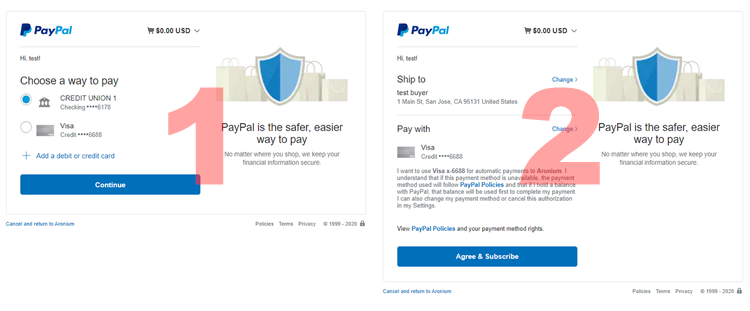 When you finish payment, you will be redirected back to Aronium website where you can see subscription details and download your license.
Time required to process your payment
Please allow up to 10 minutes before you attempt to download license. This time is required for PayPal to process payment and inform us of successful charge.