To view sales history, open flyout menu and click on "View sales history" option.
Sales screen will open allowing you to select the date period and filter processed orders.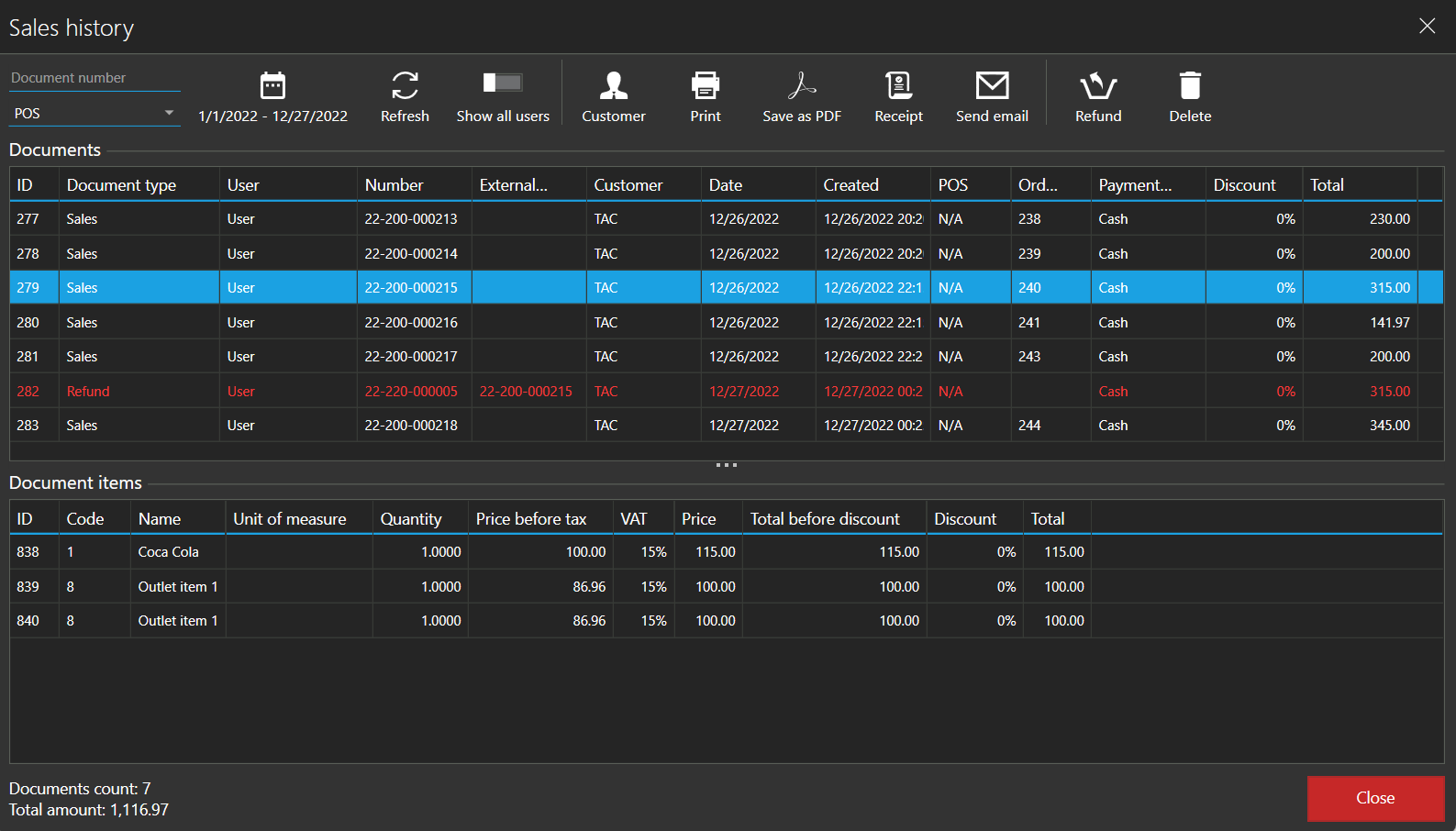 Search by document number
You can use this field to search the sales by document number. Scanning a barcode on the receipt can be an easy and fast way to locate a previous sale.
Select period
To select display period, click on period button in the top-left corner.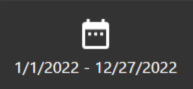 Date period dialog will be shown, enabling you to select your preferred report date.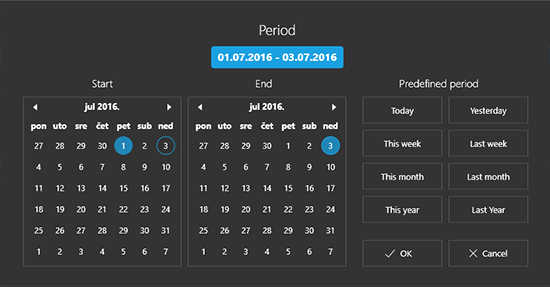 Additional actions
Customer
Set or change customer for the selected document
Print
Prints selected invoice
Save as PDF
Saves selected document as PDF invoice
Receipt
Prints receipt on selected receipt printer
Send email
Sends an email with the selected invoice attached
Refund
Starts a refund process for selected sale.
Delete
Deletes selected document. This operation cannot be undone.