Making a payment
Once your sale is ready for payment, simply hit "F10" on your keyboard or click green "Payment" button. Payment screen will open allowing you to select payment type, add discounts and more.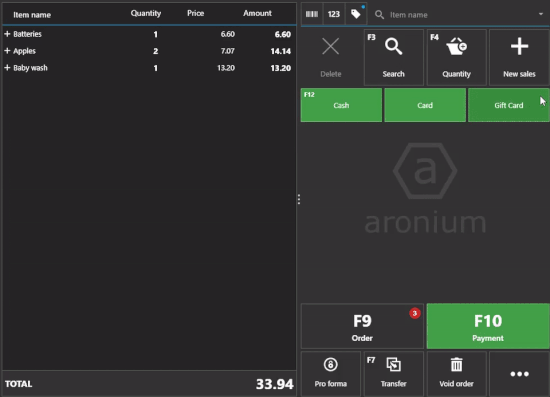 Quick Payment
Alternatively, you can use quick payment buttons on the main screen, closing the sales automatically with the selected payment type.
Paid amount and change
Once on the payment screen, type the paid amount in the field and press "ENTER". Change amount will be calculated automatically, if any.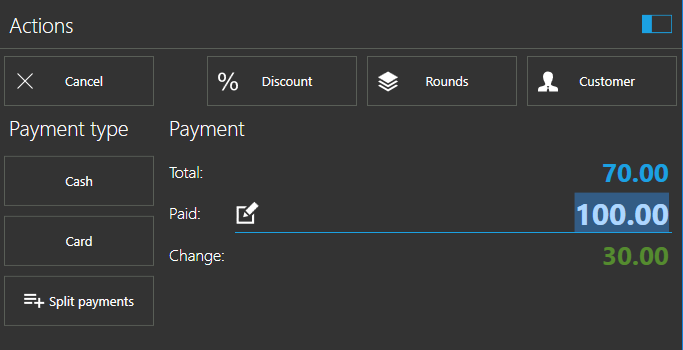 Entering paid amount
You can start typing without selecting the paid amount field.

From payment screen you are also able to
Split payments
Clicking a "Split Payments" button enables you to split payments.

Splitting payments is used when the customer wishes to pay using multiple payment types (e.g., pay part of the sales in cash and part using credit card).